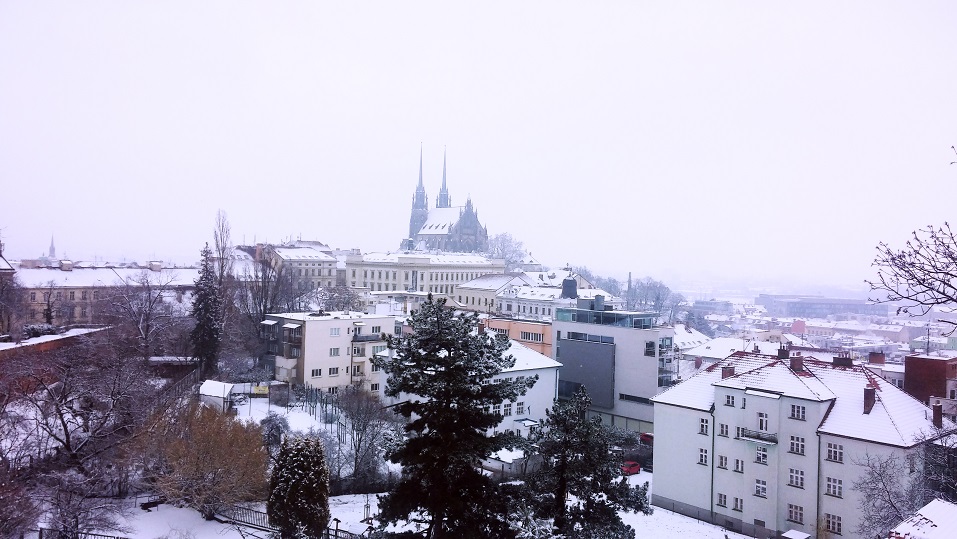 Bundle up: Brno hit by severe cold as temperatures drop to -13°C
Brno, Feb 26 (BD) – Make sure to bundle up properly before going outside this week, as temperatures will decrease severely.
Forecasters predict severe cold with temperatures varying between -1°C and -13°C.
Czech Hydrometeorological Institute has issued a
Yellow Warning for Extreme Low Temperatures
. The warning is in effect until Tuesday, February 27, 4:00 PM CET.
"A drop in air temperature below -12 °C is expected. It will be dangerous to stay outdoors without adequate cover of skin. Little children, the elderly and people with chronic diseases should reduce their time outdoors," reads Czech Hydrometeorological Institute's website.
After Wednesday, the temperatures are expected to slowly increase.
The highest temperature of the week, -1°C, is anticipated on Sunday, March 4.
February is usually the driest month of the year in Brno. With regards to the temperature range,
the average maximum temperature in February is 3°C
and the average min. temperature is -3°C.